Upcoming Events
MYO Limoncello Night: Summer Edition!
 Tuesday. August 21, 6:30 PM
Join us for another MYO Limoncello night, but with a twist! You'll have a choice between strawberry-cello, melon-cello, & our standard limoncello! Tickets are $65 / person and include select wine, beer, limoncello cocktails, light appetizers, all supplies, and the tutorial!
Click here to purchase tickets & to view all upcoming events!
____________________________________
Truffle Week
 8/6-8/12 (dinner only)

In addition to our regular dinner menu, Chef will prepare a pizza, pasta, & entree special including different types of truffles all week long!
____________________________________
Alfresco Dinner on the Patio!
 Tuesday, August 28, 7pm

Join us for an end of the summer family style meal out on our beautiful patio! Chef will prepare a 4 course meal paired with 4 different Italian wines, & you'll begin the meal with a starter cocktail! Sneak peek of the menu below;
Baby Greens Salad: blood orange, polenta crouton, pomegranate, lemon basil vinaigrette
Braised Oxtail Ravioli: handmade stuffed pasta with braised oxtail, wild mushrooms, veal reduction, peeled parmesan & fresh herb
Click here to purchase tickets!
____________________________________
Interested in planning a Private Party?

Email Christina Pieri & Alexandra Bompartito at
events@pierirestaurants.com for more information!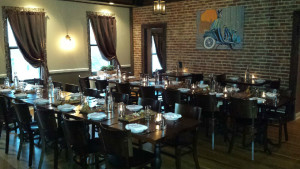 ————————————————————————————–
Want to enjoy Bar Lucca at Home?
Now you can with Caviar!